FORWARD THaNKING
Giving the gift of gratitude
Personalized cards for your clients; a truly heartfelt gift.
Your clients name on the front of every card - in sets of 16 cards!


Watch our video to learn more
A huge collection of cards to suit your style and branding.
You then choose the greeting on the front.
2) Choose who you want to give gifts to
Now for the fun part, choosing what clients get a gift from you. Then simply give us your list.
3) Sit back, you're done!
We then make the cards for you, package them all up nice and pretty and ship them right to you.
Your clients name on the card.
Imagine how all of your clients will feel when they receive a set of 16 beautiful personalized cards; with their name on every card.
Every card is a referral
The only job that a birthday card has is to be sent to that birthday person! And with your brand on the back of the cards, every card is a referral.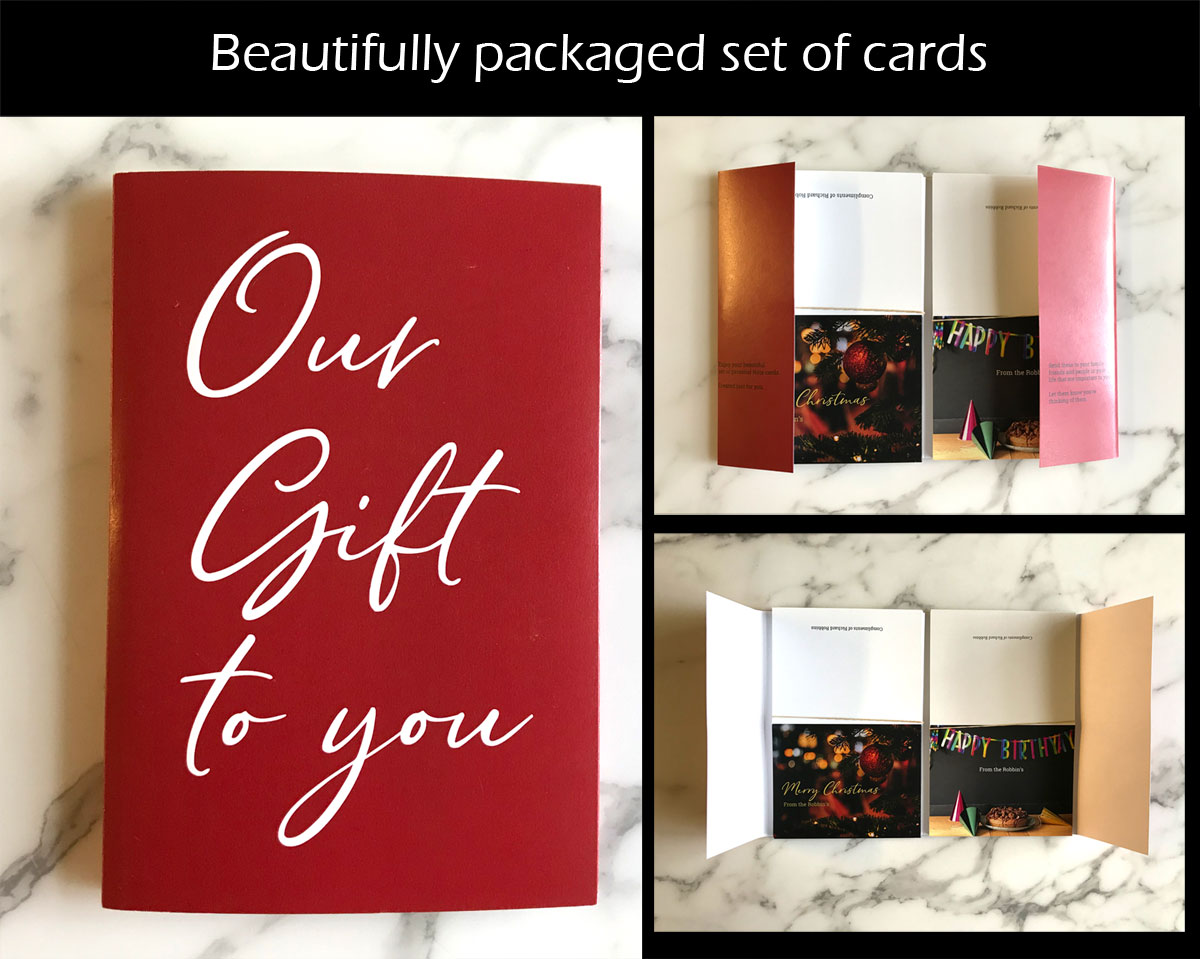 "Your clients will be blown away with this gift."
- Kevin Hampton
"My phone won't stop ringing with my clients calling to thank me for THEIR thank you gift. It's awesome."
- Angela Houndson
WE WOULD LOVE TO
HEAR FROM YOU!
+ EMAIL
russell at russellmcrae . com